In Touch Ministries with Dr. Charles Stanley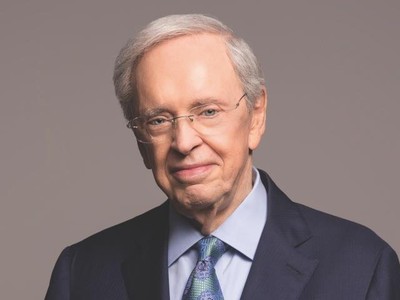 Listen on The Word FM 100.7 KGFT
Monday
3:00AM - 3:30AM, 8:30AM - 9:00AM, 11:00PM - 11:30PM
Tuesday
3:00AM - 3:30AM, 8:30AM - 9:00AM, 11:00PM - 11:30PM
Wednesday
3:00AM - 3:30AM, 8:30AM - 9:00AM, 11:00PM - 11:30PM
Thursday
3:00AM - 3:30AM, 8:30AM - 9:00AM, 11:00PM - 11:30PM
Friday
3:00AM - 3:30AM, 8:30AM - 9:00AM, 11:00PM - 11:30PM
Latest Broadcast
A Passion to Know Him - Part 1
12/7/2022
Dr. Stanley explains how deepening our relationship with God is far more valuable than anything else. Our days are full of distractions, responsibilities and desires. Learn to put Christ first and find contentment and joy in His continual presence.
Featured Offer from In Touch Ministries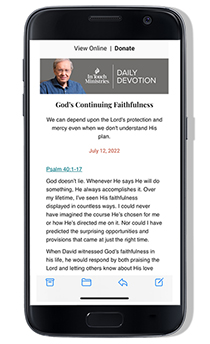 In Touch Daily Devotions Email
Want to start your day off right? Get insight from the biblical teachings of Dr. Charles Stanley sent straight to your inbox each day.