FamilyLife Today® with Dave and Ann Wilson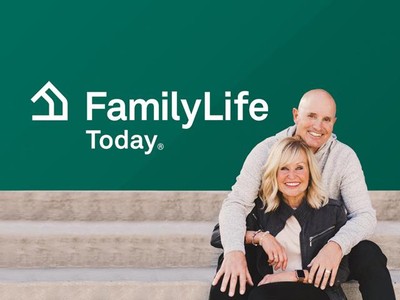 Listen on The Word FM 100.7 KGFT
Monday
2:00AM - 2:30AM, 8:00AM - 8:30AM, 4:30PM - 5:00PM, 9:00PM - 9:30PM
Tuesday
2:00AM - 2:30AM, 8:00AM - 8:30AM, 4:30PM - 5:00PM, 9:00PM - 9:30PM
Wednesday
2:00AM - 2:30AM, 8:00AM - 8:30AM, 4:30PM - 5:00PM, 9:00PM - 9:30PM
Thursday
2:00AM - 2:30AM, 8:00AM - 8:30AM, 9:00PM - 9:30PM
Friday
2:00AM - 2:30AM, 8:00AM - 8:30AM, 4:30PM - 5:00PM, 9:00PM - 9:30PM
Sunday
5:00AM - 5:30AM, 6:00PM - 6:30PM
Latest Broadcast
Carolyn Lacey: How to See People
7/5/2022
So few of us really "see" people, giving them our time and presence. Author Carolyn Lacey discusses welcoming non-Christians into our lives like God does.
Featured Offer from FamilyLife Today®
Passport2Purity
"I am so thankful for the way Passport2Purity opened up these conversations between my girls and me, pouring the foundation to build upon as they grow." Passport2Purity is 25%OFF right now for a limited time with code "PASSPORT"