Adventures in Odyssey with Focus on the Family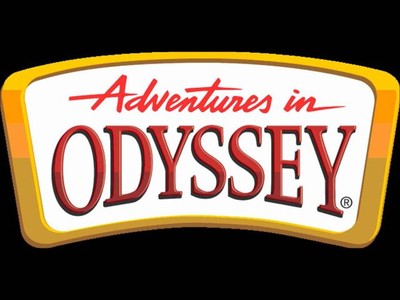 Listen on The Word FM 100.7 KGFT
Sunday
6:30PM - 7:00PM, 8:00PM - 8:30PM
Latest Broadcast
The Black Veil, Part 2 of 2
10/27/2020
Jason Whittaker's stop in Alaska reveals strange problems affecting the members of the church. Meanwhile in Odyssey, Whit notices a strange surge of anger and violence.
Featured Offer from Adventures in Odyssey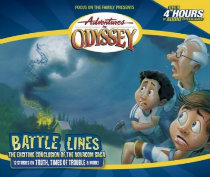 Adventures in Odyssey® #38: Battle Lines
Strange - no, bizarre things are happening in Odyssey. And it all seems to be connected to one place - Novacom Broadcasting. The mysterious company is involved in all kinds of questionable schemes. And now the townspeople - maybe the whole world - are in danger. Whit's starting to figure things out, but will it be too little too late? Find out as the Novacom saga races to a startling conclusion!