A Prayer for Peace during the Holidays - Your Daily Prayer - December 7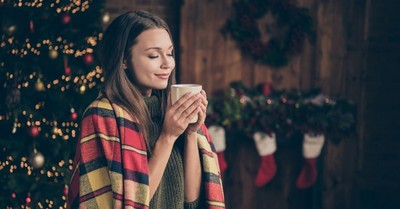 By Lynette Kittle, Crosswalk.com

A Prayer for Peace during the Holidays
By Lynette Kittle
"Today in the city of David a Savior has been born to you. He is Christ the Lord! And this will be a sign to you: You will find a baby wrapped in swaddling cloths and lying in a manger'' And suddenly there appeared with the angel a great multitude of the heavenly host, praising God and saying: 'Glory to God in the highest heaven, and on earth peace to those on whom His favor rests'" - Luke 2:11-14
Peace is a high commodity these days. Desired by the masses, found by few. Often individuals believe if they can gather wealth, family, and a prominent position, peace will come. Yet most find that it is not something that comes through other people, possessions, or social status. Peace is not something we can create on our own or find in worldly endeavors. So how do we find true peace, and why does it seem so unattainable on our own and through our own efforts?
Where Does True Peace Come From?
Because of God's great compassion and tenderhearted loving kindness toward us, He sent us a priceless gift and the true source of everlasting peace, knowing we could never gain it on our own. While the world cries out for peace and gathers leaders of the world to try to negotiate for it, true peace only comes through one person, Jesus. As the Prince of Peace, He is the only person to ever walk on worldly soil who has the power to bring peace on earth.
As Isaiah 9:6 describes Him before His birth, "For to us a child is born, to us a son is given, and the government will be on His shoulders. And He will be called Wonderful Counselor, Mighty God, Everlasting Father, Prince of Peace."

Because He is the only source of true peace in the world, He promises us, "Peace I leave with you; My peace I give you. I do not give to you as the world gives. Do not let your hearts be troubled and do not be afraid" (John 14:27).
Peace That Chases Fear Away
The peace Jesus brought to earth calms our heart and chases every fear away. Our hearts no longer have to be troubled by the evil taking place in the world today. When the peace of God is present in our lives, fear cannot consume us or stand-up against it but must back down; it must leave us alone when we trust and take refuge in Him.
Psalm 91:4 describes the security we experience when we find our peace in God. "He will cover you with His feathers, and under His wings, you will find refuge; His faithfulness will be your shield and rampart."
As well, Proverbs 3:24-26 explains some of the blessings and benefits we receive through remaining in His peace. "When you lie down, you will not be afraid; when you rest, your sleep will be sweet. Do not fear sudden danger or the ruin that overtakes the wicked, for the Lord will be your confidence and will keep your foot from the snare."
Let's pray:
Dear Father,
Although the world is in chaos, with confusion, unrest, and fear, unraveling more and more with each coming day, You, O Lord, are steadfast and faithful, the One I can always turn to find true peace. So today, I'm turning towards You, asking for Your peace to fill my heart and mind. Help me to look towards You rather than today's headlines.
When fear tries to arise within me, let your peace chase every fearful thought away from my heart. Help me not to be anxious about anything but in every situation, to turn to You with prayer, petition, and thanksgiving with my requests, so that Your peace, which transcends all understanding, will guard my heart and mind in Christ Jesus (Philippians 4:6,7).
Thank you, Father, for promising to keep me in perfect peace when my mind is steadfast and trusts in You (Isaiah 26:3). Help me, Lord, each and every day to be secure in Your care over my life.
In Jesus' name, Amen.
Photo credit: ©GettyImages/Deagreez
Lynette Kittle is married with four daughters. She enjoys writing about faith, marriage, parenting, relationships, and life. Her writing has been published by Focus on the Family, Decision, Today's Christian Woman, kirkcameron.com, Ungrind.org, StartMarriageRight.com, and more. She has a M.A. in Communication from Regent University and serves as associate producer for Soul Check TV.
LISTEN to More Christmas Prayers on LifeAudio
Teach Us to Pray is a FREE prayer podcast hosted by iBelieve writer Christina Patterson. Each week, she gives you practical, real-life tips on how to grow your faith and relationship with God through the power of prayer. To listen to her episode on What to Pray in the Morning for a Worry-Free Day, click below!


Now that you've prayed, are you in need of someone to pray for YOU? Click the button below!

Visit iBelieve.com for more inspiring prayer content.