11:59 PM on Thursday, November 10
Men with a Purpose
We're back!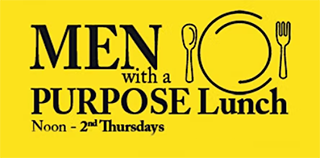 JW Roth is the Founder, Chairman, and CEO of Notes Live, LLC, the tenant of The Sunset Amphitheater and operator of Boot Barn Hall and Bourbon Brothers Smokehouse & Tavern. Furthermore Mr. Roth is the Founder and Chairman of Roth Industries, LLC, a premier USDA prepared foods manufacturer based in Colorado Springs. Mr. Roth is a co-Managing Partner of Touch 4 Partners, LLC, an early-stage venture capital fund.

With more than thirty years of private and public company experience, Mr. Roth is a veteran in the small cap and venture capital space. He has led the process of taking seven companies public, including Aspen Bio Pharmaceuticals, and Where Food Comes From, Inc. He has founded, financed, and/or served as an executive officer and board member for multiple start up and early-stage companies, with most focused in the food, restaurant, and entertainment industries.

The companies Mr. Roth has been involved with have raised over $550,000,000 in debt and equity financings. Mr. Roth has been featured in such publications as the Wall Street Journal, Fortune Magazine and over 50 business journals throughout the United States. He has also made multiple appearances on CNBC and Bloomberg Television.

If you would like to join us in hearing from
JW Roth, please RSVP EARLY by registering online.

CLICK HERE TO REGISTER
Location:
Pinery at the Hill
Colorado Springs, CO
Google Map