Find your drop off locations here!
Tuesday, November 1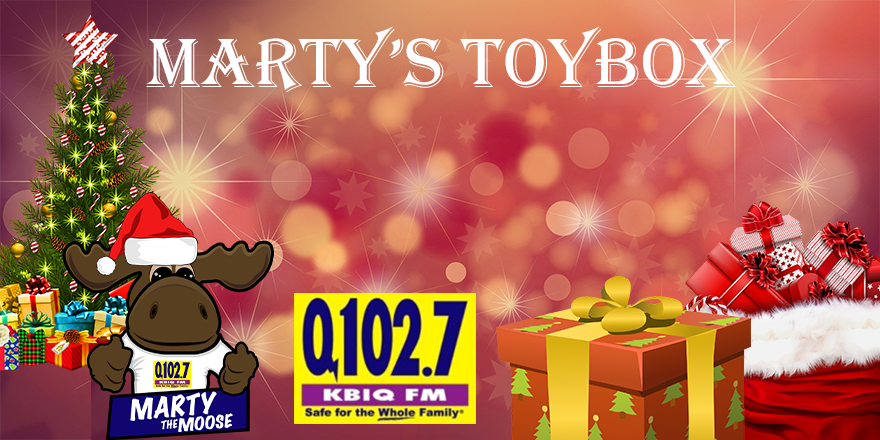 NEW UNWRAPPED TOYS FOR FAMILIES IN NEED THIS CHRISTMAS
Every year, Marty the Moose and his friends collect new unwrapped toys from our friends all over Southern Colorado. We have supported more than 1,000 children ages 0-14 per year. No questions asked! Find a drop off location near you and let's help support our neighbors in need!
Drop Off Locations:
Q102.7- Salem Media Group: 7150 Campus Dr. Suite 150, COS 80920 Business hours M-F 9am-5pm
Perkins Motors: 1205 Motor City Dr, Colorado Springs, CO 80905
Focus on the Family Bookstore: 8685 Explorer Dr, Colorado Springs, CO 80920
THANK YOU TO OUR SPONSORS!