10 Unique Valentine's Day Dates Your Spouse Actually Wants to Go On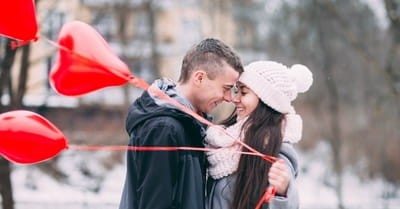 By Jennifer Heeren, Crosswalk.com
Valentine's Day can be a stressful time. Will they like what I get them? Will I like what they get me? Should we do the traditional romantic dinner out or should I think of something unusual and more memorable? Do I buy flowers and/or candy? If you're not married yet, you may be wondering if Valentine's Day is a good time to pop the question. Yes, there can be a lot to stress about.
Sometimes the antidote to stressing is to keep it simple. Valentine's Day is just a day to appreciate and show love to another. It doesn't have to be complicated. It doesn't have to be expensive. You don't have to keep up with anyone else's standard. Just show love. There are millions of ways to do that.
It doesn't even have to be celebrated on the specific date, especially if Valentine's Day is on a weekday. Give each other the gift of celebrating either the weekend before or after, if it is more convenient for both of you. There's nothing magical about the date of February 14th. Any evening where you get to spend time together can be wonderful. Take the pressure off that day. There are 364 more days that can be used to show love to someone.
Here are 10 Valentine's Day (or other day), date ideas that you will both love:
Photo courtesy: Pexels.com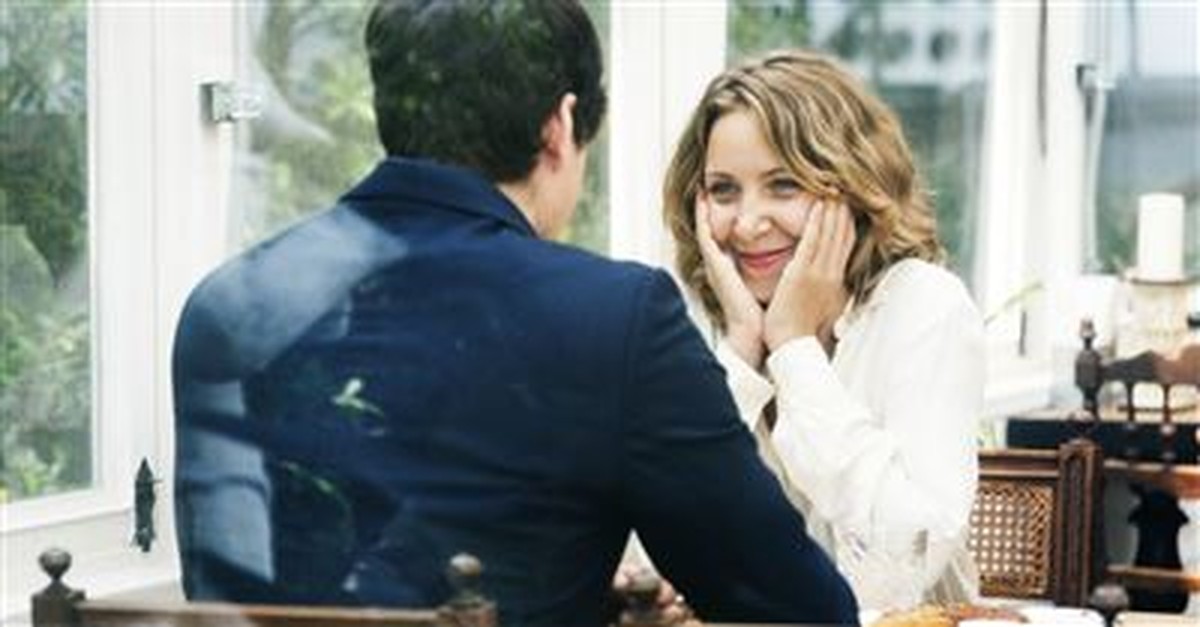 1. A Dinner Date at a Less Sought-After Restaurant
One Valentine's Day, my husband and I were planning on going to a fancy restaurant as a special treat for the day. We drove around the parking lot and didn't find a space. There was a chance that a space would open, but we figured that the wait inside would be even longer because we could see the line extending out of the door. So we drove out of that parking lot and went to a little restaurant that we go to a lot. It wasn't as fancy, but it ended up being an enjoyable evening with very good food. The best part was no waiting and we didn't feel rushed to eat because people were waiting to be seated.
2. A Dinner Date to a Restaurant That Won't Break the Bank
Along the same lines as number one, don't feel you have to go to a super expensive restaurant just because it's Valentine's Day. A more reasonably priced restaurant may still have good food and it might fit your budget better. You're saving money that can be used for something even greater later. Your future together means more than spending too much on one day.
Photo courtesy: ©Thinkstock/Rawpixel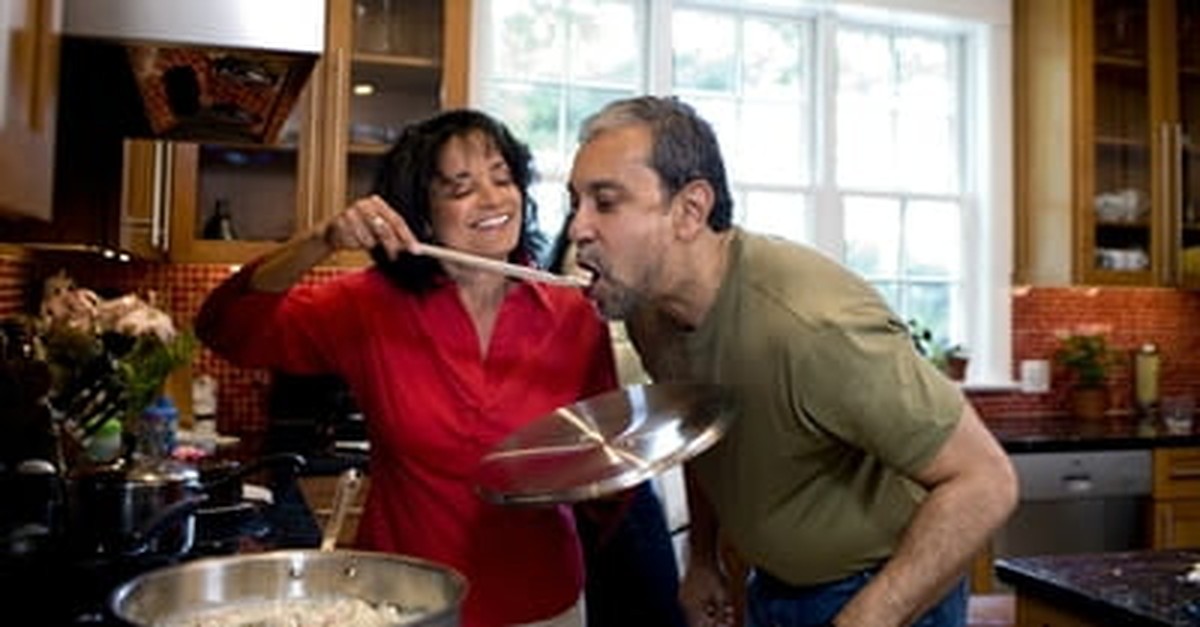 3. A Dinner Date That You Cook Together
Buy the ingredients for a special meal together. A meal preparation kit makes this even easier. Those kits are even sold in grocery stores now. One purchase and you have all you need. Cook the meal together and have fun while you do it. Then, when the food is in the oven, both of you can dress up (as if you're going out to a fancy restaurant). Light candles in your dining room and play soft music. Then, sit down together and enjoy the work of both of your hands.
4. An Evening Making Homemade Treats
Make cookies or brownies and cut them into hearts. Who doesn't like homemade baked goods? Write love messages to each other on them with icing. Just like cooking together, baking together can be fun too. Lick the spoons and beaters. Laugh and play while you work. Don't worry so much about the finished product (although chances are it will be delicious).
Photo courtesy: ©Thinkstock/David Sacks
5. Take a One-Day Vacation Together
If you both have vacation time at work that you can use, take February 14th off and simply hang out together all day. Sleep in. Have breakfast in bed. Enjoy each other for a whole day. An unusual day off together might turn out to be a wonderful marriage retreat. Remember why you fell in love in the first place.
6. An Evening of Family Time
If you have trouble getting a babysitter for the big day, skip it and spend time with the kids. Have the whole family dress in warm pajamas. Throw blankets and pillows on the living room floor, pop popcorn, and watch a family movie. You could also play a board game together or put a puzzle together. Make electronic games off limits for the night. In fact, turn off all cell phones for a little while. Simply laugh, talk, and play together. Valentine's Day can also be about showing love to your kids.
Photo courtesy: ©Thinkstock/monkeybusinessimages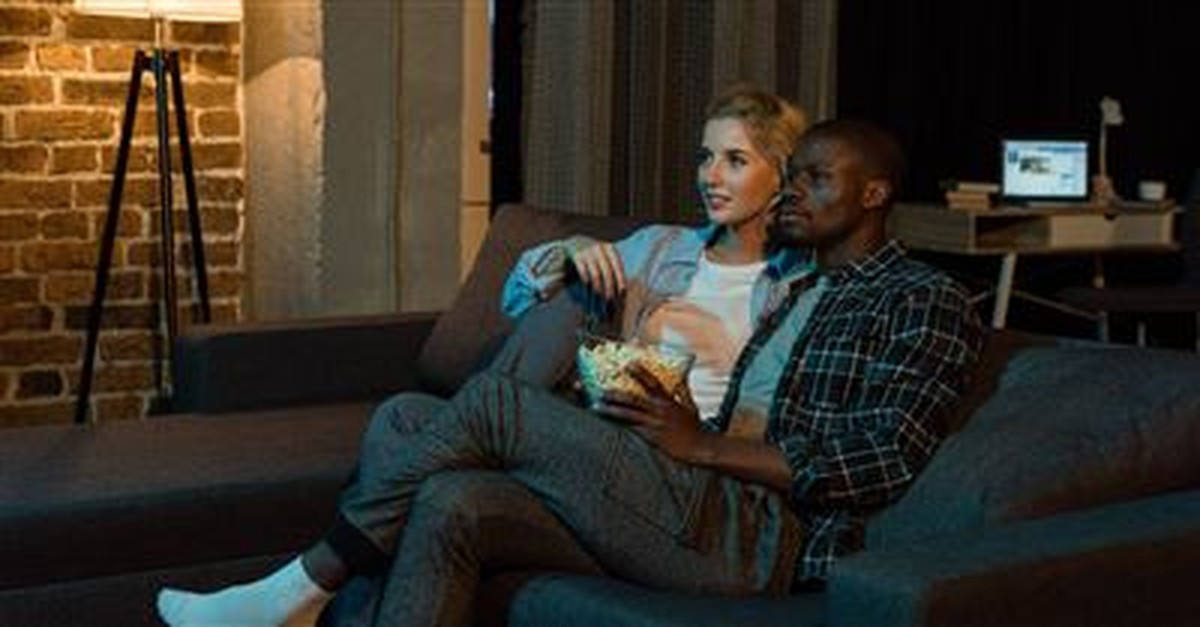 7. A Night Looking Out for the Other's Wants
Sit back, relax, and watch a romantic movie together. The wife will love seeing a heartwarming movie and cuddling with her husband. She'll also love that her husband is doing something for her because she knows he doesn't really want to watch the movie for the movie itself.
Ladies, you're not off the hook in this scenario. Before or after your movie, you could watch something that he loves and you're not too crazy about. Watch it for him and you might learn something as well.
By the way, it doesn't have to be anything specific. Wives, just do something that he likes and then husbands, do something that she likes in return. "Be completely humble and gentle; be patient, bearing with one another in love." (Ephesians 4:2)
Photo courtesy: ©Thinkstock/LightFieldStudios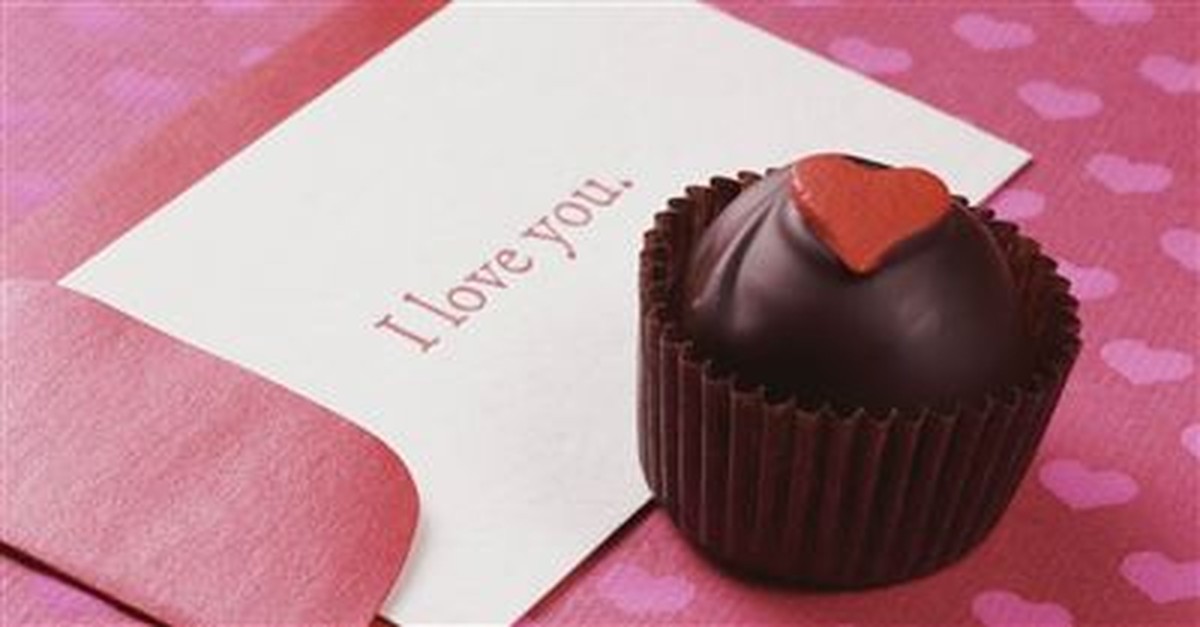 8. Spend an Evening Counting the Ways
Write a letter to your spouse listing all the ways you love him or her. Try to make the list at least 20 things. But actually, the number doesn't really matter. Simply write down from your heart why you love the other person.
You might be intimidated if you try to write a love letter. A list is much easier. It doesn't even have to be complete sentences. Fragments are perfectly fine. Write down traits you love. Write favorite memories. Start with phrases like "I feel happy when…" or "Thank you for always doing…" or "I love when you…" Just the act of writing out these things will strengthen your feelings for your spouse. Then, when you share them with him or her, you'll double those good feelings.
Encourage and build the other one up. Your written list will become tangible proof of your love for your spouse. Scripture says to "Be devoted to one another in love. Honor one another above yourselves." (Romans 12:10)
Photo courtesy: ©Thinkstock/Digital Vision.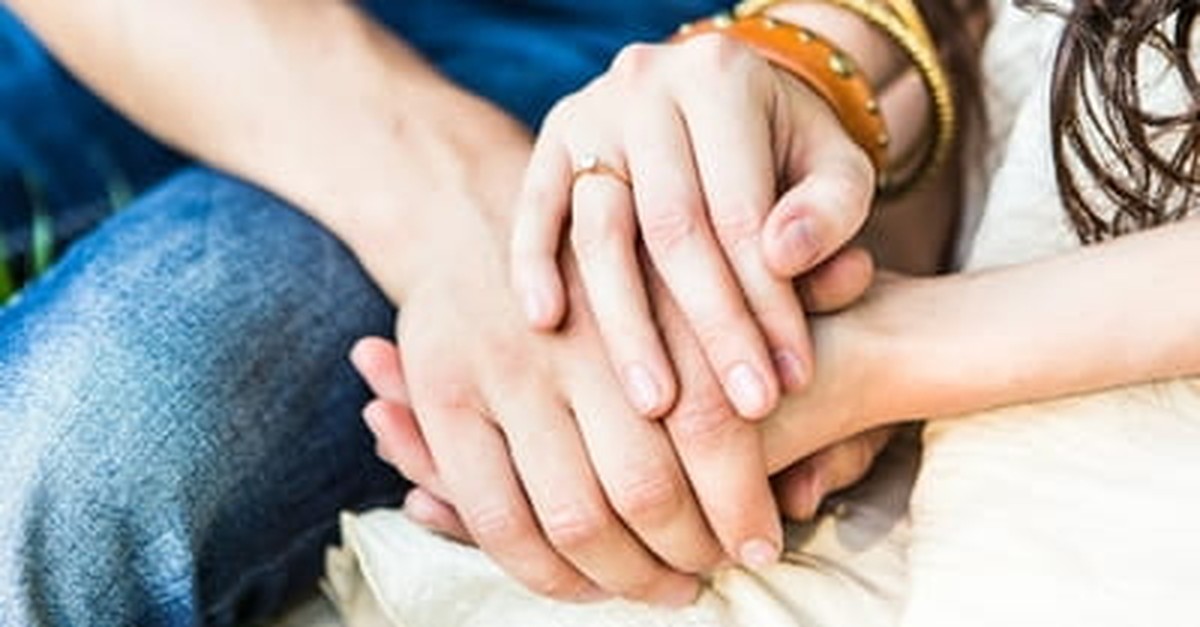 9. A Night Where You Pray and Worship Together
Spend some time reading your Bibles together. Pray about ways you can improve your relationship. Thank God for the gift of your spouse. Pray and dream about your future together. 
Also, thank God that He was the greatest example of love. "Greater love has no one than this: to lay down one's life for one's friends." (John 15:13) And, always remember that "We love others because he first loved us." (1 John 4:19)
Photo courtesy: ©Thinkstock/satura86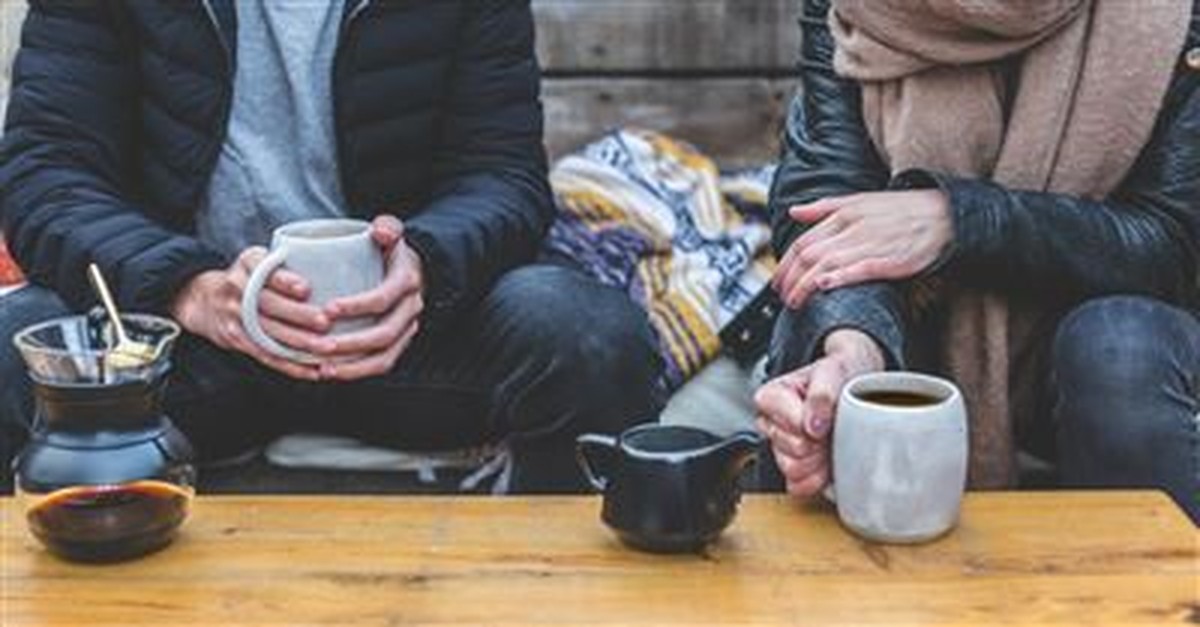 10. Go Out Together on February 14th Paying Attention to People around You
Remembering that God so loved the world that he sent his one and only son, look around you at people that are by themselves on this day. They may be feeling alone and unloved, as many do on this day. A single person feels like they'll never be married. A widow recently lost their spouse. Someone is going through a divorce. Or someone has a spouse stationed overseas. Be friendly and show them that they aren't alone. There is a God that loves them a lot!
Love begets love. Treat everyone better. Always look for ways you can help another. Not just on Valentine's Day but each and every day.
After all, Jesus said that the greatest commandment is to love the Lord your God with your whole heart, soul, and mind. He also said that right behind that commandment is love your neighbor as yourself.
Faith, hope, and love are three of the beautiful concepts in life. And the greatest of those is love.
"For you have been called to live in freedom, but don't use your freedom to satisfy your sinful nature. Instead, use your freedom to serve one another in love." (Galatians 5:13)
Jennifer Heeren loves to write and wants to live in such a way that people are encouraged by her writing and her attitude. She loves to write devotional articles and stories that bring people hope and encouragement. Her cup is always at least half-full, even when circumstances aren't ideal. She regularly contributes to Crosswalk. She lives near Atlanta, Georgia with her husband. Visit her at her website and/or on Facebook.
Photo courtesy: ©Pexels/Burst