10 Ways to Lessen Stress at Christmas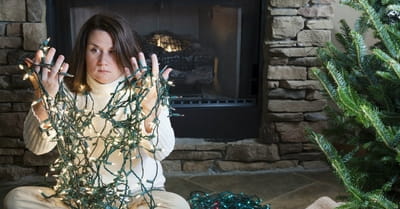 By Molly Parker, Crosswalk.com
"It's that time of year when the world falls in love. . ." croons Frank Sinatra in "The Christmas Waltz." It's among the first songs my family blasts on the way home from Thanksgiving dinner at Nana's house. And while I sing along in the car, while it's still November out, I mean every single Christmas-adoring word.
Then it happens. Right around mid-December, when the pace of the season is at a full-out sprint, my professed love for all-things-Christmas begins to sound less convincing. Festive gatherings I once looked forward to with childlike enthusiasm become more obligatory, more like boxes that need checking off. And I think, Here I am again, another high-stress Christmas season—same song, second verse, a little bit louder, a little bit worse.
But Isaiah 9:6 foretells a different kind of Christmas: "For to us a child is born, to us a son is given . . . and his name shall be called . . . Prince of Peace."
Because "he himself is our peace" (Ephesians 2:14), the Son given to us, Jesus, has made peace possible with God and with those around us. Yet we often find ourselves caught up in the season's buzz, feeling everything but peaceful, wishing there was a way to lighten the load at Christmas.
Here are 10 Ways to Lessen Stress at Christmas.
Photo Credit: Thinkstock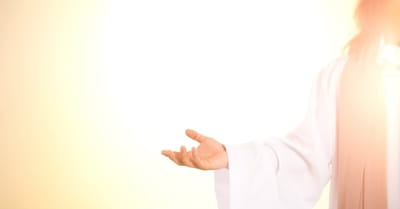 1. Connect with Jesus Daily.
When I was a kid, my mom had a knack for knowing who I hung out with on any given day. Some influences were good and some were not so good. "You are who you're with," she'd say. Even though the bad friends are long gone, a few negative influences still linger, especially during the holidays: my desire for control, my need to people-please, and my reluctance to choose "what is better" (Luke 10:42) by sitting at the feet of Jesus.
Pastor Jon Courson puts it this way: "You're missing out on what only I can produce as you spend time with me (Jesus). Even if you have the principles down and the theology right, without me there will be no self-control and peace, love and joy, gentleness and goodness. Those only come from spending time with me."
So whether you're buying or wrapping presents, baking or decorating cookies, driving to a Christmas play or hosting a gala event, you can connect with Jesus anytime, anywhere. And when you do, your priorities will realign and stress will diminish.
Photo credit: ©Thinkstock/KatarzynaBialasiewicz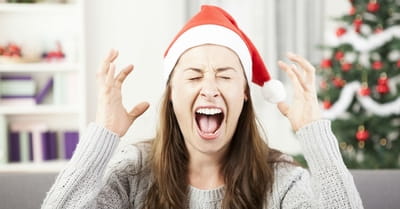 2. Don't be One of Those Christians.
Maybe you know one—someone who gets annoyed when Christmas cards wish people "Happy Holidays" instead of "Merry Christmas." Someone who thinks Santa is just "Satan" with a few misplaced letters. Someone who gets frustrated at folks who only come to church on Christmas Eve. Someone who limits gifts to three-per-kid because, well, isn't that how the Wise Men did it?
Perhaps you are one of those Christians. I know I've been one a time or two, abiding by guidelines I think will help me focus on Jesus, only to realize they make me more like the man-made-rule-following Pharisees of long ago—not focused on Jesus at all. Becky Kiser, founder and author of Sacred Holidays, puts it this way: "The truth is that Jesus spent more words on rebuking the spiritually elite who refused to engage with the culture around them than rebuking those who were steeped in the sin of the culture."
Let's not be so stressed and concerned over our reputation and good deeds that we miss the whole point of Christmas: Jesus, the one God sent to reconcile us "to himself and [give] us the ministry of reconciliation" (2 Corinthians 5:18).
Photo credit: ©Thinkstock/SebastianGauert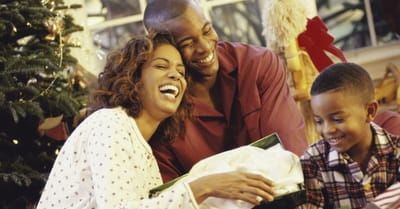 3. Avoid Thinking This Christmas Has to be the Best One Yet.
This year's Christmas party dress shopping reached a new high for me—more like a new low—as my quest for the "best dress yet" got a little out of hand. I do this to myself, not just with clothes, but in my attempts to buy the most wow-factor presents, find the cutest-shaped Christmas trees, and create the most memorable trip to the mountains. It's nonsense, really, because I did the same thing last year and the year before, treating every Christmas like it's the last one on earth.
If you're like me, instead of giving every nook and cranny of Christmas your undying devotion, why not embrace things high on your list of importance and hold loosely to things of little importance? This could mean skipping the yearly Christmas card mail-out so time is freed-up to tackle that 1,500-piece puzzle with your teens. Or it could mean swapping out that yearly purchase of matching family Christmas pajamas for an overnighter in the mountains. Simply make one or two things—not 99 things—"the best one yet" this Christmas, and see if your stress remains a thing of Christmases past.
Photo credit: ©Thinkstock/Purestock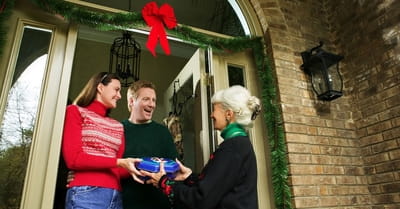 4. Make Loving Others a Priority.
If I were to create a list, "10 Things that Make Christmas Feel Christmassy," I wish I could say "Loving Others Well" would be at the top. But I'm pretty sure I'd add Christmas lights, cold weather, Hallmark movies, and FedEx deliveries before any mention of love. I would probably add "religious" stuff too—such as filling shoeboxes, leading an Advent study, and reading Luke 2 on Christmas Eve—without ever really loving a single soul.
1 Corinthians 13:3 speaks to the idea that, in the midst of doing good, we can still miss out entirely: "If I gave everything I have to the poor and even sacrificed my body . . . but if I didn't love others, I would have gained nothing."
In Becky Kiser's book, Sacred Holidays, she writes, "There are families that practice every religious tradition you could fathom, and yet there is no love. In their attempt at setting apart [Christmas], they've removed the joy, love, and every bit of the whimsy."
The good news is, genuinely loving others isn't something we're left on our own to do. The whole reason we're able to love in the first place is "because He first loved us" (1 John 4:19). So let's run to the source of love, Jesus Himself, asking Him to increase our love for those He places in our paths.
Photo credit: ©Thinkstock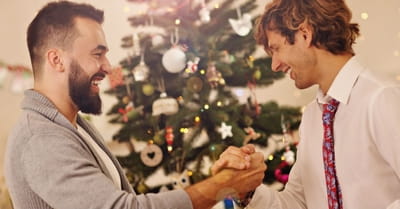 5. Allow Others to Love You.
Just like loving others brings much-needed peace and meaning to the frenzied Christmas season, being a recipient of someone's love does the same. But too often our pride gets in the way. We like being self-sufficient and self-sustaining; we don't like people finding out about our messiness. This holds especially true in light of what we post online: perfectly-staged everything. Then we act as though we have a social media rep to protect! 
But because we are "God's chosen people, holy and dearly loved" (Colossians 3:12), let's clothe ourselves with humility. Let's allow people to reach out to us, to help us, to love us.
Photo credit: ©Thinkstock/macniak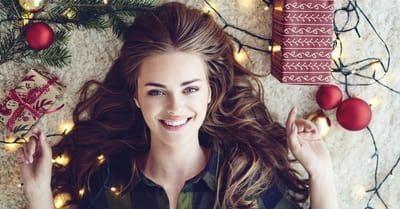 6. Bring to the Season Who You Already are and What You Already Have.
Ever feel like you're doing the whole "Christmas thing" wrong? You have one string of lights thrown over a bush while the neighbor has over 50 strings set to music. You use plastic forks when you host a party. You don't own an ugly Christmas sweater. Your Christmas cards aren't printed on quality cardstock. You mumble through the song, "Gloria in Excelsis Deo," because you don't know how to pronounce it.
Relax! Nowhere in Scripture does it give exact instructions on how to celebrate Christmas. As stated above, feel free to bring to the season who you already are and what you already have (fancy forks, optional).
Photo credit: ©Thinkstock/gpointstudio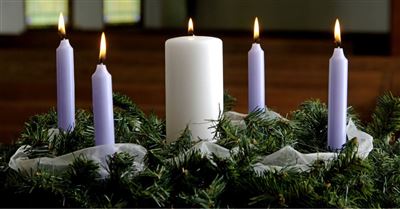 7. Participate in Advent Candle Lighting.
When I'm anxious and stressed, focusing on the light Jesus sheds on this dark and chaotic world brings peace to my soul. It's no surprise my favorite Christmas verse is Luke 1:78-79: "Because of the tender mercy of our God, by which the rising sun will come to us from heaven to shine on those living in darkness and in the shadow of death, to guide our feet into the path of peace."
The "rising sun" refers to Jesus, our morning-bringer! He is our sun and shield (Psalm 84:11) and our bright morning star (Revelation 22:16). He even wraps Himself in light (Psalm 104:2). And one of the best ways to be reminded of these glorious truths is to light candles, not just in church, but in our homes and workplaces. Author Becky Kiser goes into detail about Advent candle lighting—and the fun and whimsy it adds to the season—in her book, Sacred Holidays. She explains, "The reason we use Advent candles is to shift our focus to the Light of the world, which is Jesus, whose coming we are celebrating." 
Photo credit: ©Thinkstock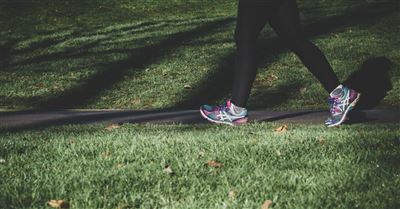 8. Take Care of Your Body.
Sure, Christmas is the most wonderful time of the year, but when it brings us face-to-face with strained family dynamics, financial problems, or loved ones no longer with us, the season can wear us down mentally, emotionally, and, more than ever, physically. Dessert sits atop every kitchen counter, the season's weather brings us inside where it's warm, and constant celebrations—involving family, work, and school—throw off our routines, disrupting how we eat, sleep, and workout.
Because it's impossible to keep the same schedule in December as we do in less-crazed months, we must set realistic goals. Only pick one or two things to be a stickler on. For me, because sugar sends me into a total mental fog, I try avoiding it on days no parties are planned. I also make sure, by hook or by crook, to move my body five days per week. If I'm able to squeeze in a solid fifty-minute workout, great! If it looks more like 10 five-minute workouts spread across a single day, I'll take it!
Photo credit: ©Unsplash/ArekAdeoye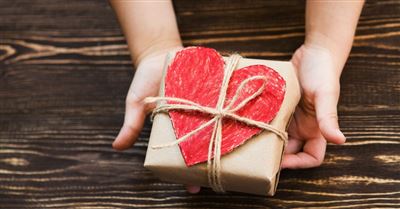 9. Focus on the Privilege of Gift-Giving.
"When it comes to giving, let's make our focus not on the 'have to' of giving the gift, but the 'get to,'" suggests author Becky Kiser. What a blessing it is to have people in our lives we love dearly, people we want to lavish. Not just loved ones, but those in need; they're a blessing too—people who produce hearts of compassion within us. And when gift-giving is done intentionally and on-budget, stress lessens.
In 2 Corinthians 9, Paul talks about Christian giving, where he wraps up the end of the chapter by pointing to the greatest giver of all, God Himself: "Thanks be to God for His indescribable gift." What Jesus did on the cross is the single most generous act of all time! Let's be of the same mind as our Savior and be a giver of good gifts (James 1:17).
Photo credit: ©Thinkstock/Ulza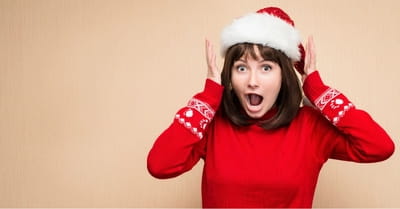 10. Don't Get Easily Offended.
We once had church friends confront us about the ceramic Santa sitting above our television. "You're sending mixed messages to your kids about who they should worship," they told us. "You better check your heart." 
The entire exchange was an interesting one. For starters, my husband and I were offended. We were bothered for so many reasons: (1) The comment filled us with angst—Maybe our cute Santa really is sending our kids mixed messages about the reason for the season, (2) It made us question the closeness of our friendship with them—We know they've heard us talk about our love for Jesus, and (3) It tempted us to judge right back—Interesting how Santa is a no-no while demonic horror movies are perfectly fine. (They loved those movies!)
There they were, offended by our Santa. And there we were, offended by them taking offense. It's quite comical when you think about it. The point is, we could all extend a little more grace to one another and not sweat the small stuff this Christmas season.
Molly Parker cherishes her role as contributor and editor for Anchored Press Devotional Planners and for Sacred Holidays Bible studies. When Molly's not French-braiding hair or scolding her basset hound, she's eating cake, baking a cake, or thinking about cake, which is surprising considering she's worked in the fitness industry 25 years. Molly lives in Southern California with her husband and three children.
Photo credit: ©Thinkstock/p_ponomareva