What to Do When the Honeymoon Phase Is Over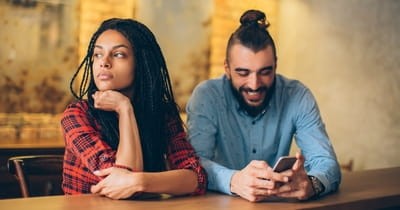 By Julie Davis, Crosswalk.com
Have you ever heard the phrase, "the honeymoon is over?"
Sometimes it's used after a newly married couple comes down with their first bout of the stomach flu, undergoes the stress of a DIY project gone wrong, or experiences the challenges of a colicky baby. For others, it can happen through subtle changes in the way that a couple talks to each other, or even in their thoughts toward one another.
Perhaps it simply comes through an inexplicable loss of the "spark" in the relationship. It can happen simultaneously for the husband and wife, or at different times for each. Whatever the catalyst or timing, there is a culturally affirmed assumption that all couples seem to experience some kind of presumably negative change in the nature of their relationship at some point in their journey of marriage.
Has the honeymoon phase ended in your marriage? What brought it on for you?
For my husband and I, we both experienced a change in our relationship shortly after our second child was born. Having only been married two years at the time (yes, two years -- what were we thinking?), we were struggling with sleepless nights and worn nerves. As I encountered baffling hormonal changes and postpartum depression, the generally cheerful woman that my husband married was rarely to be seen.
And with a demanding work schedule and the newfound pressure of providing for a family of four, my husband--who I had formerly held on a pedestal in my mind--frequently became the object of my disappointment when it felt like I was in over my head at home. For the first time in our marriage, both of us struggled with consistently feeling unseen and uncared for by the other.
Whether it happens in the first month or in the first decade, this shift in the relationship can feel bewildering, alarming, and discouraging. It can make one wonder, "is our marriage falling apart?"
Read on for some encouragement about how healthy disenchantment can actually be a good and even necessary part of marriage. We will explore some of the potential dangers associated with this change, as well as the tools for using it to herald in a more grace-filled and rightly ordered perspective in your marital relationship.
Photo Credit: ©thinkstock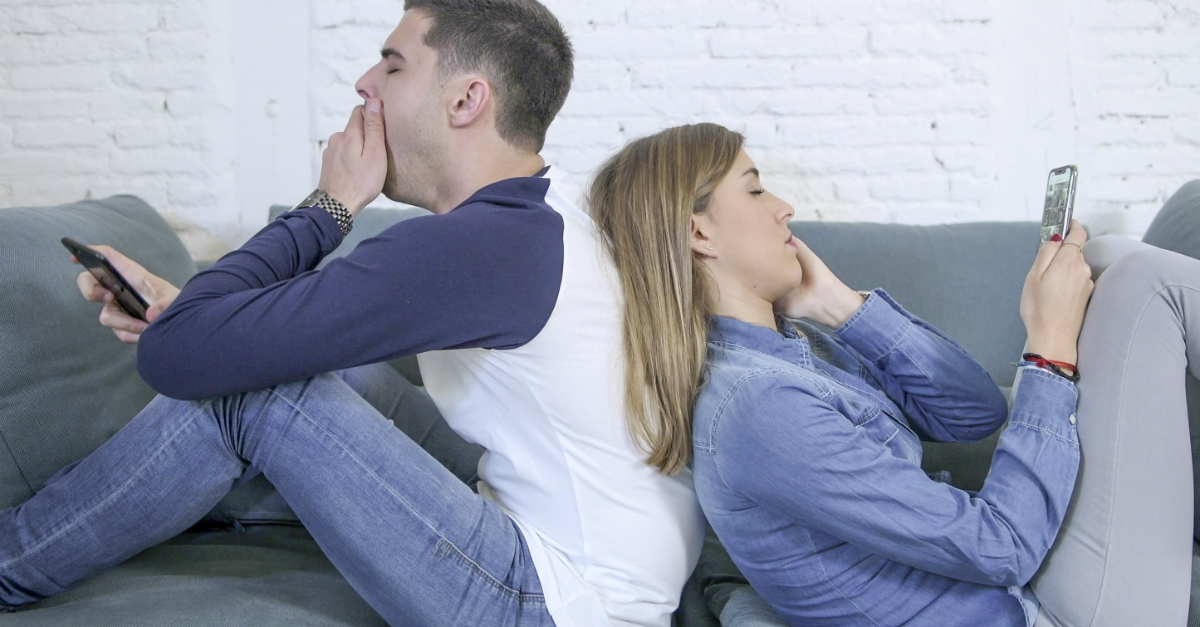 1. Know That It's Normal, Even Expected
Nearly 50% of first marriages in the United States end in divorce; most of which occur between years 1-2 or years 7-8. While these statistics are certainly discouraging, they can also serve as a confirmation of the reality that it is normal to struggle in marriage, particularly in the early years.
Couples can often respond to this hardship with the hopeless belief that their marriage is doomed for joylessness, or the resolution that they must have married the wrong person.
In reality, however, the fading infatuation of early marriage is not only normal, but actually beneficial.
Take this simple illustration for example: When my husband and I were newly married, we would lie in bed at night and… stare at each other. Countless minutes would pass, and we would stay there, silently gazing into one another's eyes, mesmerized by the fact that we finally belonged to each other.
It's a bit cringe-worthy and even creepy in retrospect, but we look back on those early days with fond amusement. Now, nearly seven years and three kids later, we still deeply enjoy each other, but not in the same way.
We don't stay up into the wee hours of the night just relishing the fact that we get to share a life together. However, the ups and downs of life that the Lord has carried us through--the frequent offerings of repentance and forgiveness--have created a unity and a mutual affection that I couldn't have even imagined as a newlywed.
We are no longer intoxicated by each other's eyes, but the fondness that we have for each other is now far more rich and meaningful than those sweet early months. It's different, but it's better, and much more sustainable for getting a good night's sleep.
Photo Credit: ©GettyImages/OcusFocus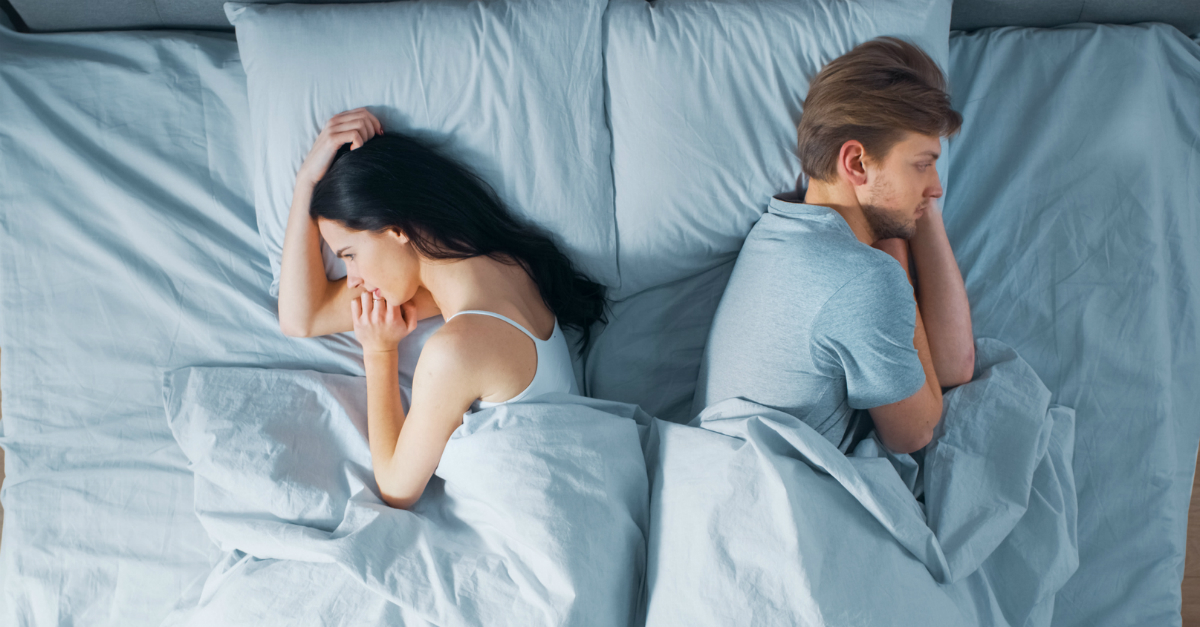 2. Beware of Resentment
While the end of the honeymoon phase does not necessarily mean the end of a happy marriage, the transition from puppy love to enduring love does not always occur smoothly.
As the newness of marriage wears off, circumstances and roles change, and annoying living habits or personality traits emerge, it is easy to find yourself trapped in growing resentment. Again, while these challenges are certainly common within marriage, they can become poisonous to your relationship if left to fester.
In Ephesians 4, Paul provides the church at Ephesus with tools for growing in maturity and unity as a body. This passage is full of exhortations that are relevant for the same type of change that is desirable within marriage. It talks of the importance of patience, forbearance, forgiveness, kindness, controlling one's tongue--virtues that are produced naturally through the work of the Holy Spirit within the heart of a believer.
Most importantly, it points to Christ as both the example and the power behind our transition from a relationship characterized by erratic affection to one that is strong and steadfast.
"Then we will no longer be infants, tossed back and forth by the waves, and blown here and there by every wind of teaching and by the cunning and craftiness of people in their deceitful scheming. Instead, speaking the truth in love, we will grow to become in every respect the mature body of him who is the head, that is, Christ. From him the whole body, joined and held together by every supporting ligament, grows and builds itself up in love, as each part does its work." Ephesians 4:14-16
Envision your marriage as a reflection of this hope for the body of Christ: a seasoned team of diverse individuals, secure in their love for each other because of their trust in the Lord as the author and leader of their union.
Accepting that it's normal for the honeymoon phase to pass, and then forgiving your spouse for not being perfect (as you realize you are not perfect either) will prevent resentment from building up, and tossing you back and forth by the waves.
Photo Credit: ©GettyImages/Goroden Kof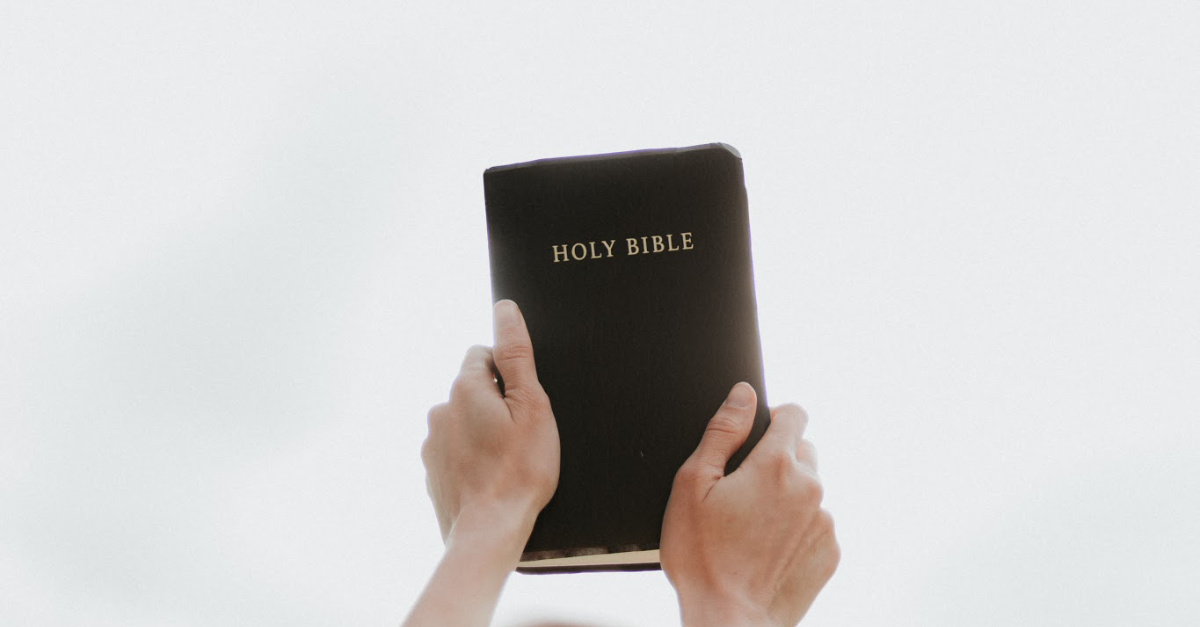 3. Guard Yourself from Idolatry
Pastor Tim Keller defines idolatry as "turning a good thing into an ultimate thing." It is so easy for us to idolize our marriages in a way that chokes them, either with fear of loss or pain of disappointment.
Your spouse is the person that you share your name, time, and resources with more than anyone else in the world. It is the most significant human relationship that you have. However, as a Christian, it is not meant to be the most significant relationship of all.
Your identity as a son or daughter of the Lord and the relationship that you have with Him is far more important and eternally secure than anything else in this life.
If the condition of your marriage becomes the determining factor of your self-worth and happiness, it will become elevated to a place of importance that it is not meant to sustain. In this scenario, if your marriage is going well, you can easily find yourself crippled by worry about the "what if's" of things going wrong. Or, you may be tempted to become prideful and judgmental as you compare your marriage to others who are struggling.
On the other hand, if your marriage sits on the throne of your heart, and it's failing, you will be crushed. It will quickly feel impossible to continue in such a relationship where the stakes are so high, and the misery so intense.
Ask yourself, "where can I confess a misplaced hope in my marriage? How can placing those longings on Jesus bring greater satisfaction?"
Photo Credit: ©Priscilla du Preez/Unsplash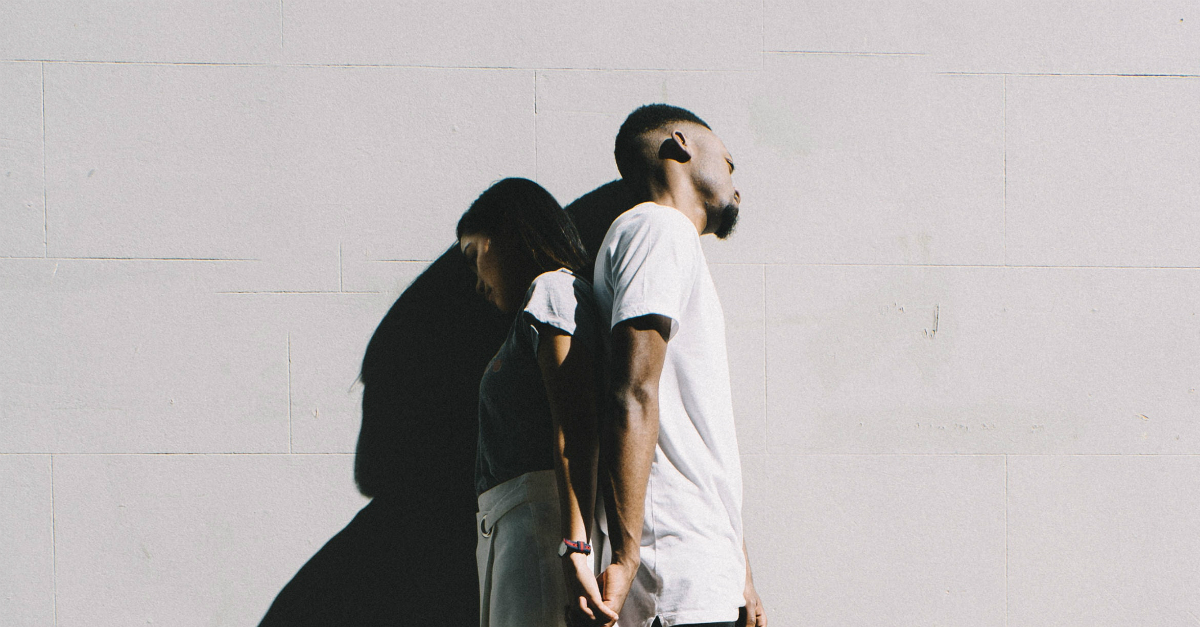 4. Look for Redemption
Disenchantment in marriage can be redeemed when you allow it to take the pressure of procuring security and joy off of your spouse, and put it back on the only One who is equipped to bear such a burden.
It's not a matter of lowering your expectations or suppressing your desires, but rather redirecting them. As you lean more rightly onto Christ and release yourself and your spouse from the responsibility of being one another's "everything," you will encounter a freedom in your marriage that produces a far greater and more stable joy than before.
In the hymn "Abide with Me" by Henry Francis Lyte, the singer prays, "When other helpers fail and comforts flee, help of the helpless, O abide with me." Because every marriage consists of two fallen people, every spouse will inevitably inflict hurt on the other at some point.
However, as you experience the disappointment of being the recipient of another's sin, or the shame of being the agent of it, you can look to the Lord as the unfailing comforter and provider for both yourself and your spouse.
When you are fortified by the comfort of Christ's presence within your marriage, even the most discouraging of realities can't snuff out your hope. He offers the faithfulness and the strength that your marriage needs for the dreaded seasons that you promised to weather when you uttered your marriage vows: when circumstances worsen, finances fail, and illnesses interrupt.
Above all, our hope is not in an earthly marriage that is bound to encounter valleys and peaks, but rather it rests in the steadfast love of our God: "Because of the Lord's great love we are not consumed, for his compassions never fail" (Lamentations 3:22).
If you are in Him, He is with you in your marriage. He--the author of love--upholds you, your spouse, and your calling together as a family through every phase and turn.
Photo Credit: ©Unsplash/Henri Pham