10 Movies of All Kinds to Celebrate Valentine's Day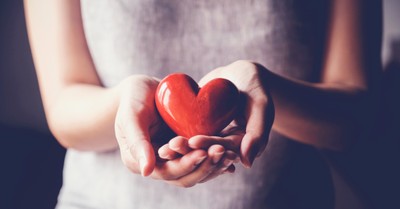 By Kelly-Jayne McGlynn, Crosswalk.com
One of the easiest Valentine's date events includes you, your significant other, and a great flick to put your feet up to. Valentine's Day is a day celebrating love—but it doesn't have to be full of ooey-gooey gushy love stuff (unless you want it to).
Selected here are 10 films that have a focal love story, but wouldn't all necessarily be considered strictly romances. Some are just for you and your special someone, but some are for the entire family to enjoy.
So, grab your popcorn and the hand of someone you love, and relax to one of these 10 great films to watch for Valentine's Day.
Photo Credit: ©GettyImages/ThitareeSarmkasat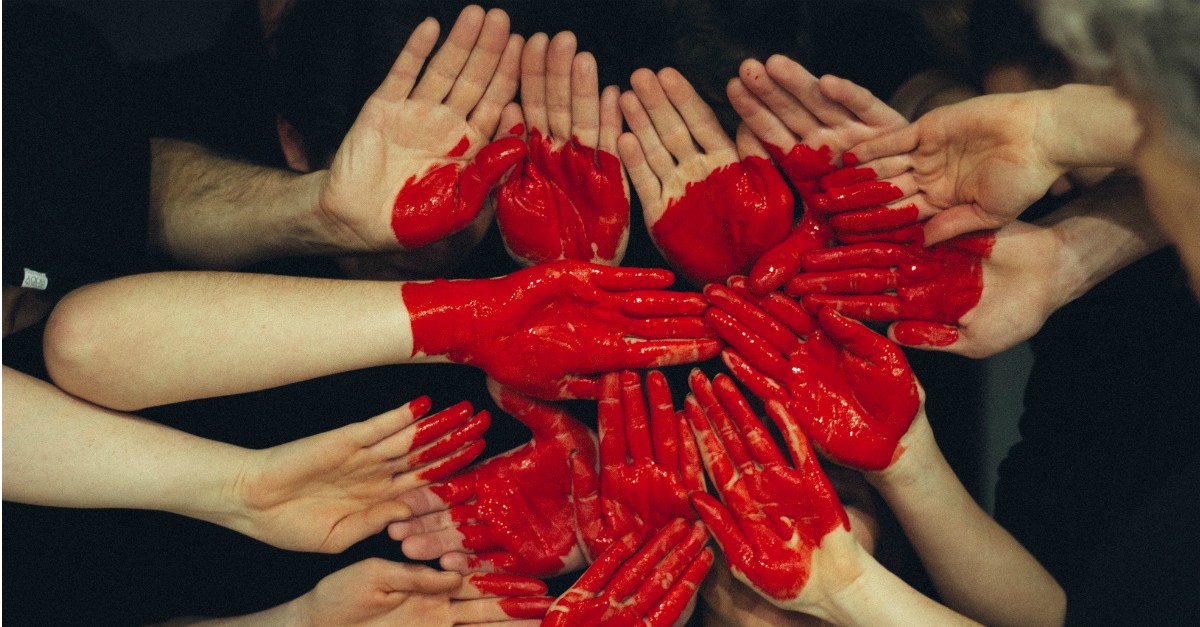 1. A Classic 90's RomCom
Sleepless in Seattle:
(1993, PG) When you think of 90's chick flicks, this one is sure to come to mind. One night, a young boy named Jonah calls into a late-night radio program called "Sleepless in Seattle". He tells the shrink on the show that he wants his dad, Sam (Tom Hanks), to meet a new wife, because he can tell how lonely his dad is. When the shrink forces Sam on the phone and has him describe the most magical characteristics of his late wife, women from all over the country instantly fall in love with Sam and begin contacting him.
Annie is one of those listeners, and believes she is destined to be with this man, despite already being engaged to another. Full of heart and humor, this movie will remind you that no distance is ever too far for love.
Commonsense Media gives this movie a 2/5 for sexual content, a 2/5 for language, and a 0/5 for violence.
2. A Fairy-Tale Romance
Ever-After: A Cinderella Story
(1998, PG13) As the title suggests, this story is based on the beloved fairytale, Cinderella. Set in the 16th century and darker than Disney's version, Ever-After stars Drew Barrymore as Danielle. As a young girl, Danielle lives an idyllic life in a beautiful mansion with her loving father who eventually remarries a cold woman with two daughters. After an accident leaves Danielle orphaned, she is forced to be a servant to—you guessed it—her evil stepmother and stepsisters.
When Prince Henry (Dougray Scott) has a memorable encounter with Danielle, he feels as if he must find out who this dazzling woman is. Ashamed of her status, Danielle keeps it a secret—until she can't any longer.
In lieu of a damsel in distress is a powerful heroine in her own right. And in lieu of a fairy godmother, this movie has Leonardo da Vinci instead. But the reminder that love cares nothing of wealth or status is just as magical.
Commonsense Media gives this movie a 1/5 for sexual content, a 3/5 for language, and a 2/5 for violence.
Unsplash: ©Unsplash/Tim Marshall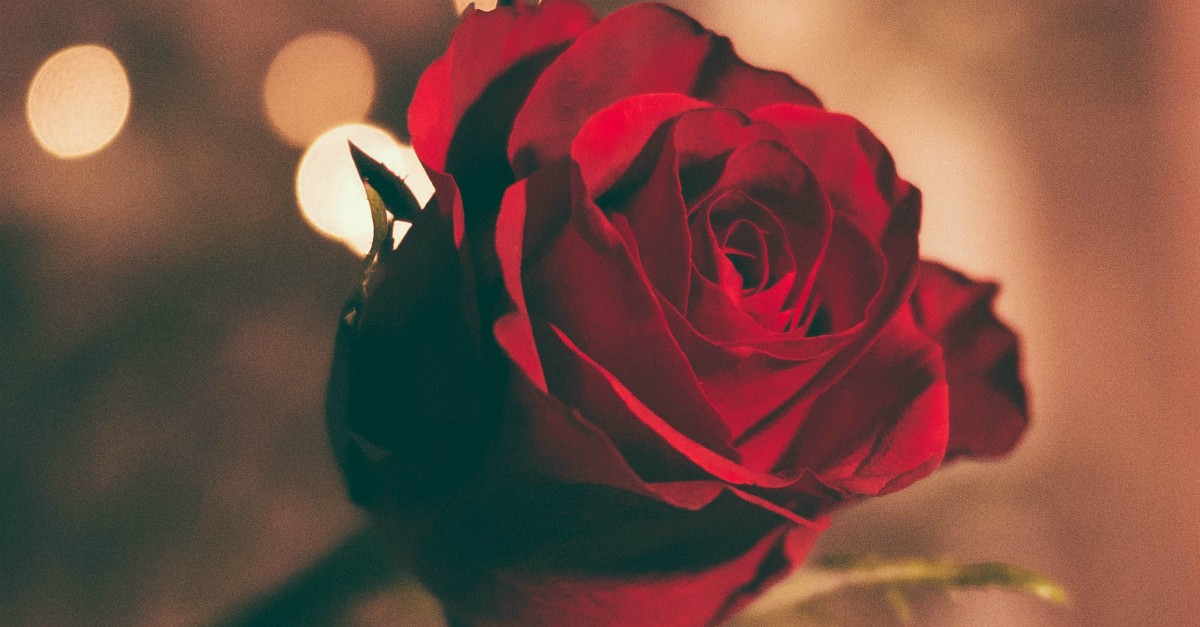 3. An Action-Packed Romance
Mr. and Mrs. Smith
(2005, PG-13) Don't you hate when it feels like your spouse is out to get you? Mr. and Mrs. Smith (played by Brad Pitt and Angelina Jolie) can relate. At the start, the couple are stuck in a rut in their marriage. They tell a marriage therapist at the beginning of the film that they lack intimacy in their relationship, which could at least be partially caused by the fact they do not actually know what the other does for a career.
As it turns out, both are career assassins hired to kill one another.
The action in this movie offsets any unwanted gushiness of its romantic storyline, if that isn't your thing. With plenty of fight scenes and shoot outs, this movie will certainly add some excitement to your date night—without having to turn on your significant other.
Commonsense Media gives this movie a 3/5 for sexual content, 3/5 for language, and a 5/5 for violence.
4. A Critically-Acclaimed Romance
Forrest Gump
(1994, PG-13) According to Forrest, life is like a box of chocolates—maybe the very snack that is sitting on your lap right now. The childlike, poignant, and loyal Forrest Gump (Tom Hanks) has always been in love with his childhood best friend, Jenny (Robin Wright). Starting in the 1950's, this symbolic film moves through each decade until the 80's, showcasing America's tumultuous culture and loss of innocence, all through the eyes of its lovable protagonist.
Though abandoned by the troubled but beautiful Jenny on more than one occasion, Forrest never lets her shortcomings sully his unconditional love for her. Funny, moving, and might even remind you a little of Jesus—Forrest Gump won six Academy Awards, three Golden Globes, and three People's Choice awards for very good reason.
Commonsense Media gives this movie a 3/5 for sexual content, 3/5 for language, and a 3/5 for violence.
Photo Credit: ©Unsplash/Jamie Street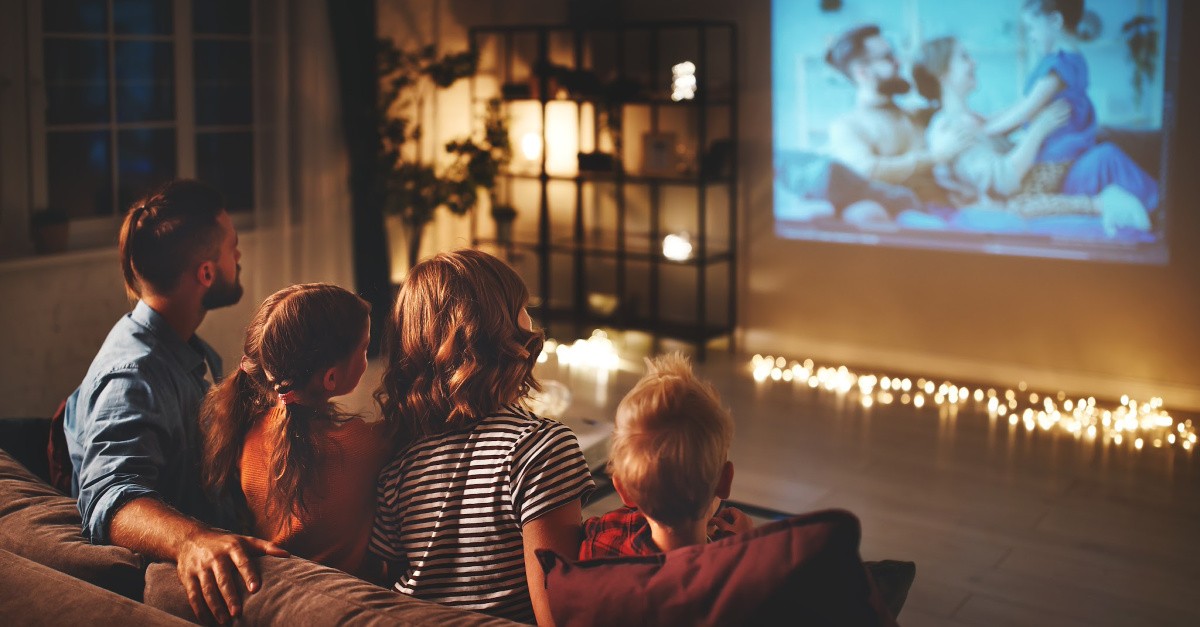 5. A Romance the Whole Family Will Love
The Princess Bride
(1987, PG) Who can forget famous lines like "My name is Inigo Montoya. You killed my father. Prepare to die" or the disturbing R.O.U.S's (Rodents of Unusual Size)? The Princess Bride is filled with wit, adventure, fantasy, and a love story for the ages.
Princess Buttercup (Robin Wright) is the most beautiful woman in all the land. She finds out that her true love, Westley (Cary Elwes), has been killed by the Dread Pirate Roberts, and is being forced to marry the evil Prince Humperdinck against her will. But, before she gets married, she is kidnapped by three outlaws: a Sicilian boss named Vizzini, a giant named Fezzik, and a fencing master Inigo Montoya.
The four of them are pursued by a man in black who eventually defeats the three kidnappers and takes Buttercup as his own prisoner, and in a special way reveals himself to be her long-lost love. They must survive the Fire Swamp, defeat Prince Humperdinck, and even beat death itself in order to be together, but their true love wins victory over all.
Your whole family will love this movie because of its plot twists, humor, and adventure—on top of a heavy dose of gushy romance. It's even said that Princess Buttercup and Westley's reunion kiss was "the most passionate, the most pure" of all time.
Commonsense Media gives this movie a 2/5 for sexual content, 2/5 for language and a 3/5 for violence.
6. A Disney Animated Classic
Beauty and the Beast
(1991, G) "A tale as old as time…" Belle stands out amongst her small French town because a) she's a bookworm and b) she hasn't fallen in love with Gaston, the handsome but cruel local hunk. Thirsty for the kind of adventure she has only read about, Belle's life gets a lot more interesting when her father disappears—as he's being held prisoner by a mysterious monster in a nearby castle.
Belle finds her father and offers herself to be imprisoned for life in exchange for her father's freedom, which the Beast accepts. This may be his only shot at true love: the only thing that can break the curse that turned him into a monster to begin with, and turned all the castle's staff into living household objects.
With the passing of time spent together and shared tender moments, Belle sets an example for us all in not judging by looks or reputation, but what is in someone's heart.
Commonsense Media gives this movie a 2/5 for sexual content (really, it's just a kiss or two), 0/5 for language, and 2/5 for violence.
Photo Credit: ©GettyImages/Evgenyatamanenko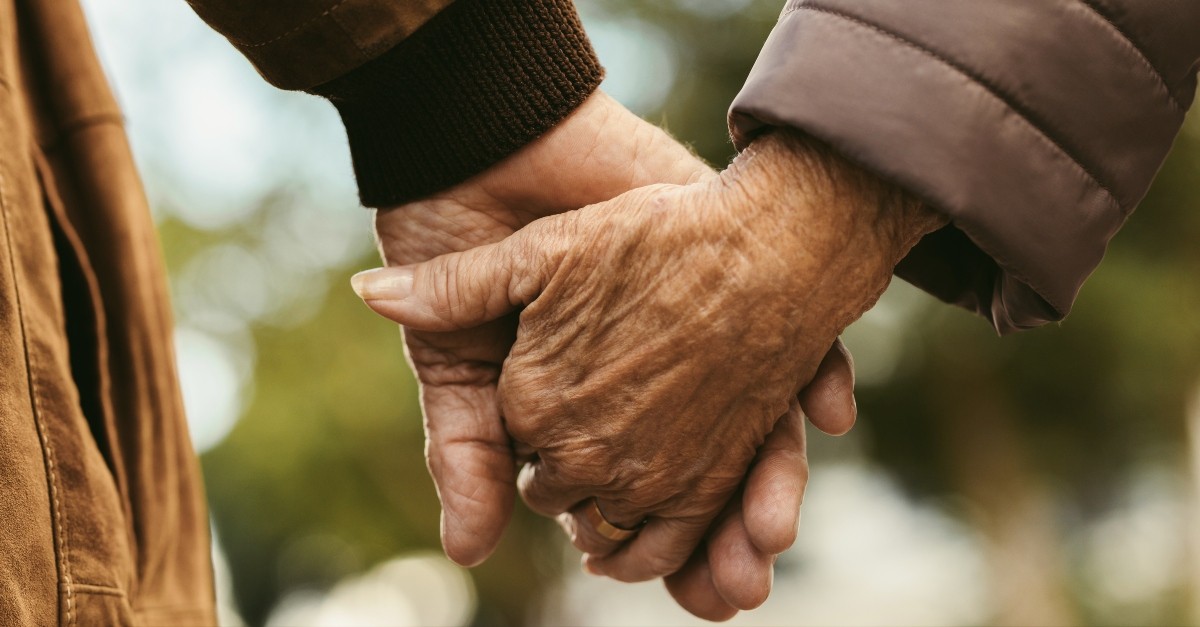 7. A Hollywood Classic
Casablanca
(1943, PG) This film is full of quotes you probably didn't even realize where they're from, like "Here's looking at you kid," "I think this is the beginning of a beautiful friendship," and "We'll always have Paris." Nothing says classic Hollywood like Casablanca.
The movie takes place in the beginning of World War II in Casablanca, Morocco. Jaded expatriate Rick Blaine (Humphrey Bogart) owns a nightclub there, which becomes a sort of haven for fugitives trying to escape to still- neutral America. He comes to be the owner of two letters of transit, which would allow whoever has them to travel freely around Europe and escape the Nazi's.
One night, his former lover from long ago enters his night club, named Ilsa Lund (Ingrid Bergman). She arrives there with her husband, Victor Laszlo (Paul Henreid), much to the anger of Blaine. Ilsa eventually finds out that Blaine has the letters and tries to take them by force—but then admits that she still loves him.
Blaine must make a harrowing choice as he moves to help the woman he loves. Black and white, glamorous, and a classic for a reason, Casablanca will leave you believing in true love.
Commonsense Media gives this movie a 1/5 for sexual content, 0/5 for language, and a 2/5 for violence.
8. A Romantic Musical
The Greatest Showman
(2017, PG) If "The Greatest Show" is not stuck in your head immediately after reading the title, that's probably only because you haven't seen this movie yet. This dynamic and catchy musical stars Hugh Jackman as P.T. Barnum at the very start of his circus empire.
Young Barnum, at the beginning of the movie, falls in love with one of his poor father's wealthy client's daughter: Charity (Michelle Williams). Their shared dreams of what magic life could hold for them brings them together despite their class differences.
As they grow up, get married, and have two daughters, Charity is content with their simple, but beautiful, life. Barnum, however, wants more.
When he loses his job, he seizes the opportunity to strike out on his own and use his talents for showmanship and grandeur to create an unforgettable experience for his audience. As the show grows, he becomes more and more selfish, nearly leading to his career—and relationships'--demise.
A redemption story with an irresistible soundtrack, you and your significant other will be singing these songs to eachother for the rest of the week.
Commonsense Media gives this movie a 2/5 for sexual content, a 2/5 for language, and a 2/5 for violence.
Photo Credit: ©GettyImage/jacoblun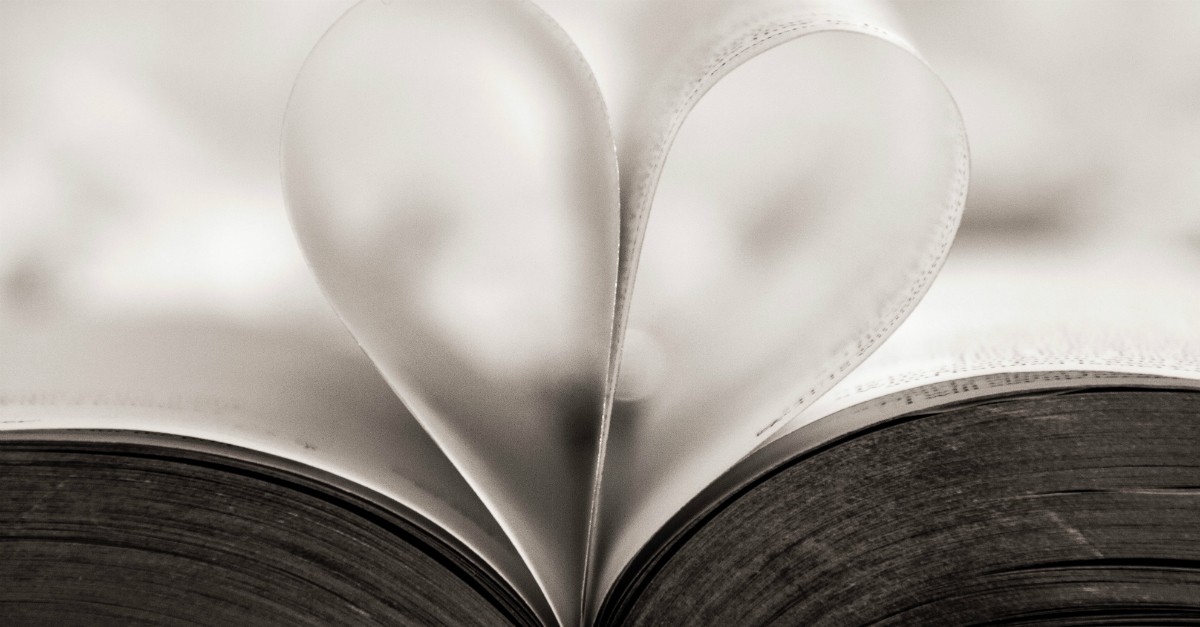 9. A Christian Romance
Fireproof
(2008, PG) The Kendrick Brothers know exactly how sacred marriage is to God, and this movie captures it beautifully. Kirk Cameron stars as Caleb Holt, a decorated firefighter with a chip on his shoulder against God. His relationship with his wife Catherine (Erin Bethea) is crumbling, and at first he isn't sure he wants to do anything to save it.
After a particularly daring rescue, Holt realizes how he has failed as a husband, and takes on "The Love Dare"—a book recommended to him by his faithful father which lays out daily challenges to show love to your spouse. His heart softens, the Lord works through his intentional choices, and amazing things happen in his marriage.
Entertaining as it is profound, watch this movie to celebrate what God has done in your own relationship as you both move closer to Him.
Commonsense Media gives this movie a 2/5 for sexual content, 0/5 for language, and a 2/5 for violence.
10. A Feel-Good RomCom
13 Going on 30
(2004, PG-13) Let's face it, we love watching romantic comedies because they just make us feel warm and fuzzy inside. In addition to being a cute romance, 13 Going on 30 reminds us what is so great about being a grown up (i.e. getting to eat and drink whatever we want, being "thirty, flirty, and thriving"). Jennifer Aniston stars as Jenna Rink, an insecure 13-year-old girl who wishes for nothing more on her 13th birthday to be 30 instead.
In a twist of unexplained magic, Jenna wakes up in a 30-year-old's body and realizes her wish came true. She's beautiful, has her dream job and a closet full of gorgeous clothes. But, she soon realizes that her life only looks good on the outside. Due to her lack of self-esteem and integrity to who she really is, her morals are compromised and her relationships are nothing like she'd want them to be—especially with her childhood best friend, Matt Flamhaff (Mark Ruffalo).
With Matt's constant kindness regardless if she deserves it, Jenna falls for him, and realizes the value in being true to herself. You'll laugh, you'll cry, you'll want to learn the dance to Thriller from one memorable scene—and you'll definitely get the warm fuzzies.
Commonsense Media gives this movie a 2/5 for sexual content, 3/5 for language, and a 1/5 for violence.
Photo Credit: ©Unsplash/Hush Naidoo
---
Kelly-Jayne McGlynn is Crosswalk's Family Editor. She is so grateful to be able to combine her love for God with her love for writing. She views any creative pursuit as getting to co-create with God beside her, and especially loves making handcrafted jewelry. Visit her Instagram and Etsy to see the latest on what she's up to.